Irridescent
Irridescent is a cutting horse champion, but has now settled down and likes to take it easy.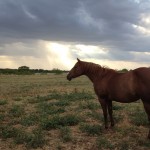 Shiloh
Shiloh is our youngest horse, but is also the most gentle of them all. She has beautiful contrast with her black mane and black socks on her front legs.
Feline
Feline (pronounced Fa-Leen) is our horse for the children that become advanced riders.  She is a sweetheart, but she is fast!  She used to be a semi-professional barrel racing horse, but her joints couldn't take the constant stress from turning those tight turns in a lope.  So now she spends most of her time grazing on pasture and playing with her horse and human friends.  She is a fun ride, and is here to offer a further step up in horsemanship skills for the children in our program.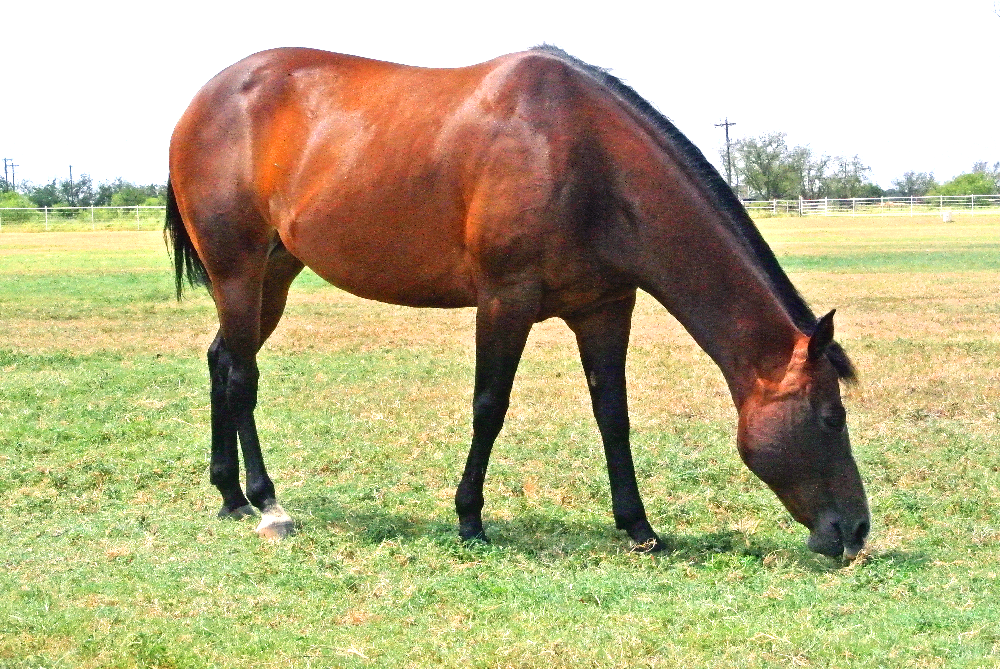 Shooter
Shooter is our horse for the children that become intermediate riders.  He is a fun horse to ride.  He listens to his rider and is always looking to please.  He and Rusty were friends that worked cattle together before they came to work for us at Freedom Reins Ranch.  He has a very soft coat and loves to be brushed down.